So last week I decided to tidy up my sewing room! It's really our spare bedroom/office/dumping ground and it's been looking a bit messy in there. We had some building work done last year and unfortunately the ceiling came down so it was in desperate need of a lick of paint.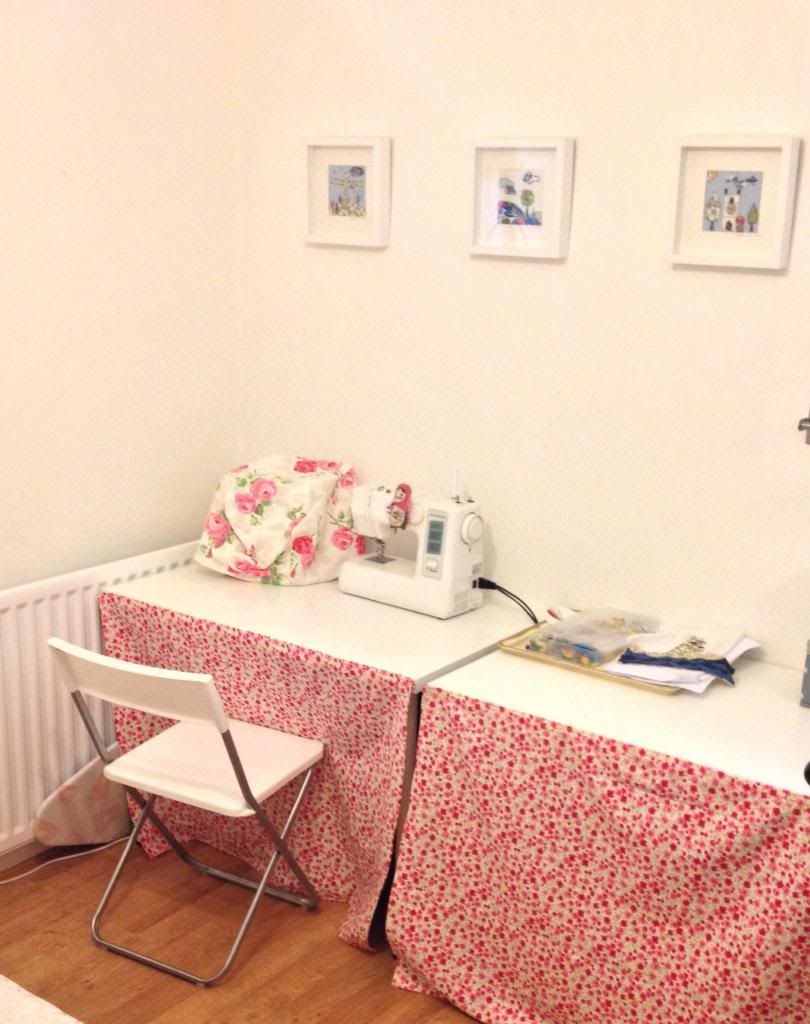 I've invested in a couple of new tables from Ikea to use as a work surface and I got some pink floral fabric from Dunelm Mill to make some curtains to hide the mess under the desks and a tablecloth to cover my fabric boxes.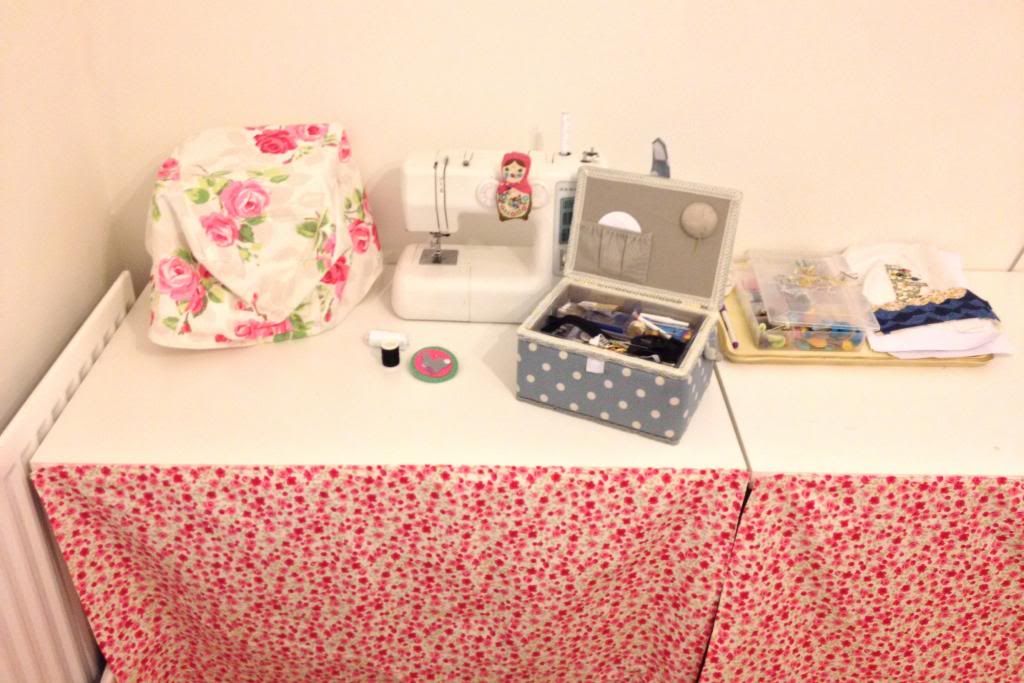 I already had a pink duvet cover and while the kids were at sports camp last week I gave the walls and ceiling a coat of white paint to make it really nice and bright. It tends to be a bit quite dark in there as the windows aren't very big, and it looks out onto the conservatory rather than outside.
I got a spice rack and jars from Ikea to keep all my spare sewing machine needles, poppers and zips. Scissors are in the big tin, and all my pens, glue and general 'stuff' are in the pink pots.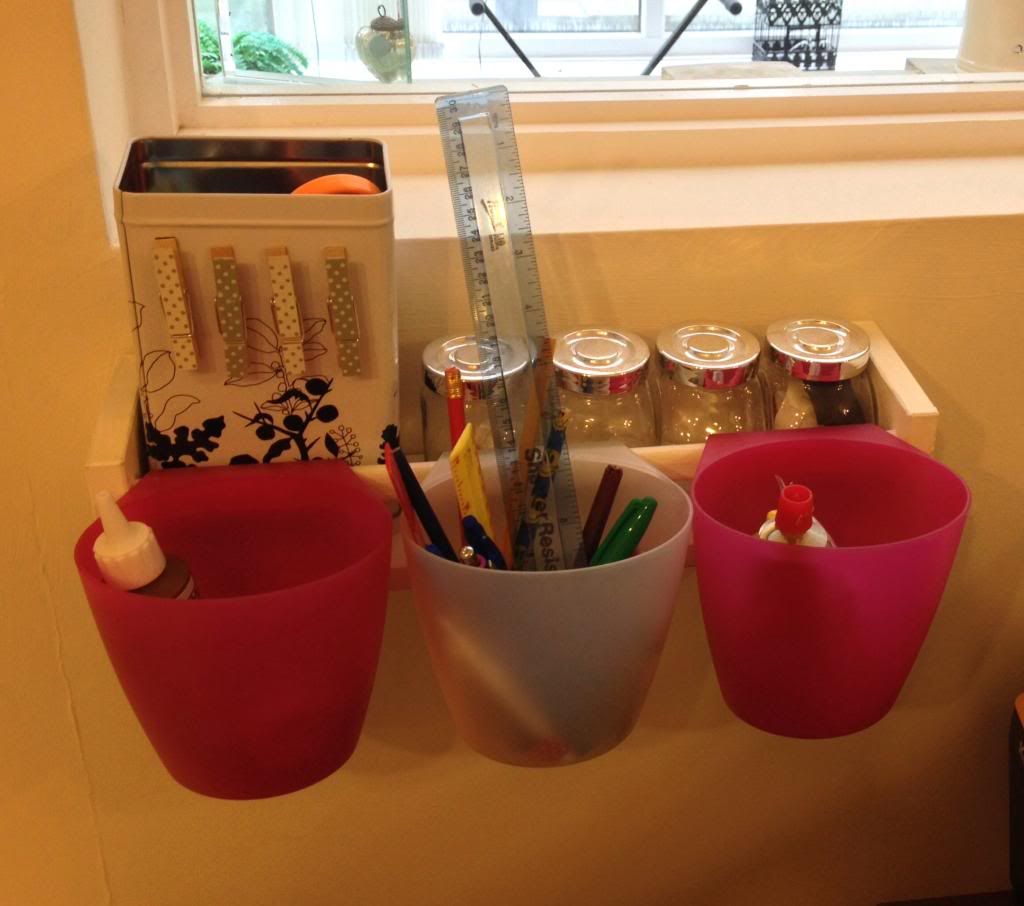 Here are my current works in progress!
This corner is dominated by a huge cream chest which I brought from a previous house. It holds things like spare paper, jewellery making supplies, patterns, envelopes, electric leads and instruction books. One of my friends ave me the white Ikea storage which is perfect for fabric, and I upcycled the mirror with a coat of Annie Sloan paint.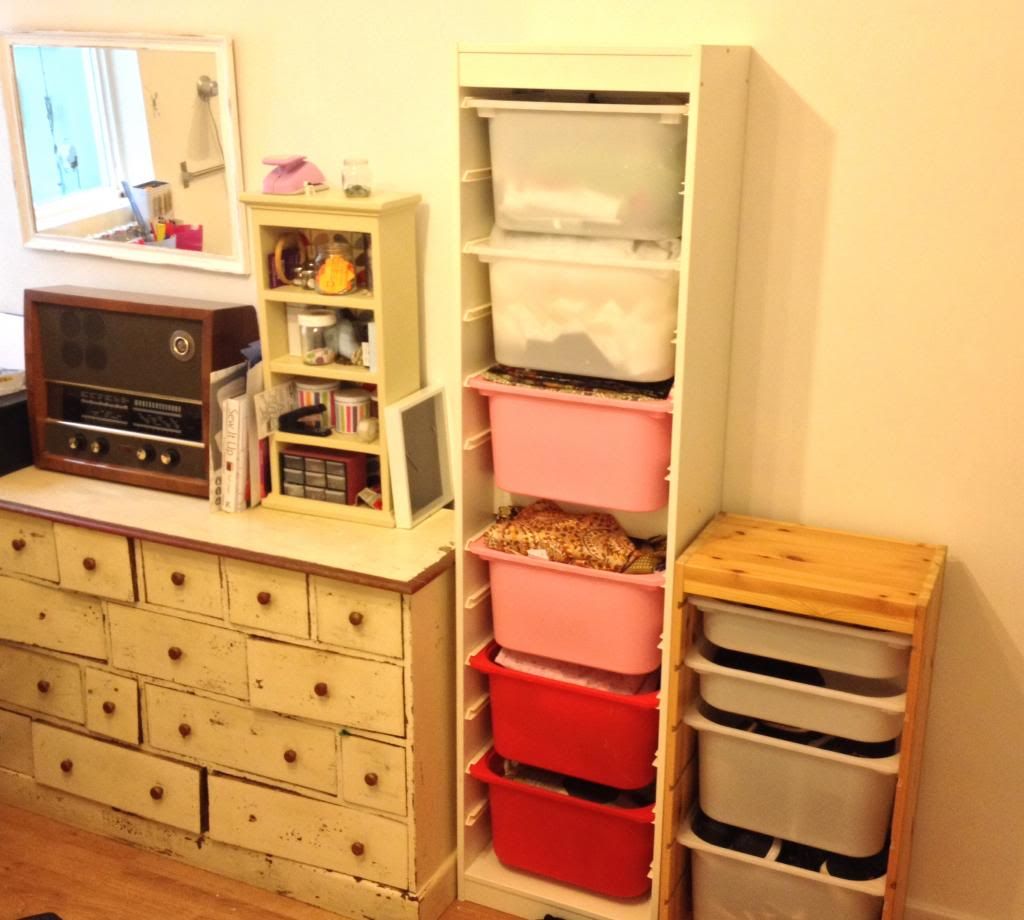 The small cream unit was given to me by another friend, who painted it and lined it in Orla Kiely paper. I keep my button jars and beads in there.
Once that was done I felt like I'd done my bit of hard work for the holidays, so we've had a few days out. I took these pictures last week in our local park. Carlisle Park in Morpeth  is always beautiful in the spring and summer - every year it sweeps the board in the Northumbria in Bloom awards for its floral displays. The hyacinths smell fabulous!